Christmas is one of the best food days of the year, but so is any meal when done correctly. It's hard to beat the platters of turkey, gravy, pie, stuffing and cranberry sauce. Plus, it's a fun time to gather around with family and friends. Although enjoying yourself for one day won't wreck your diet, if you're on the high-fat keto diet.
That's because traditionally like mashed potatoes, pie, sweet potatoes, and stuffing can knock you out of ketosis, or fat-burning mode. If you don't want to take a day off, it's possible to whip up keto-friendly dishes.
Need inspiration? Try these ideas that will satisfy your taste buds and your lifestyle.
1. Air Fryer Asparagus
Clean and simple, asparagus is a healthy side to go with heavier day foods. This air fryer recipe from has good fats from ghee and coconut aminos to work well for the keto diet.
2. Bacon Wrapped Turkey Breast with Tomatoes
Talk about a meaty dish, this turkey from is wrapped in bacon for a feast for any carnivore out there. The one pot dish contains just three grams of net carbs, along with great protein and fat to fill you up. It'll cook for about six hours, but you don't need to do much—just put it in and wait.
Related article: Speed Up Your Metabolism With These Super 5 Fat-Burning Foods
3. Low Carb Candied Yams With Marshmallows
Yams with marshmallows are a desert staple, but the whole side dish is super high in carbs and sugar. Luckily, this makeover has all the sweet flavor you want from erythritol (or stevia) but for just 5.1 grams of net carbs and 2.5 grams of sugar a serving. YAAAAS.
4. Keto Apple Pie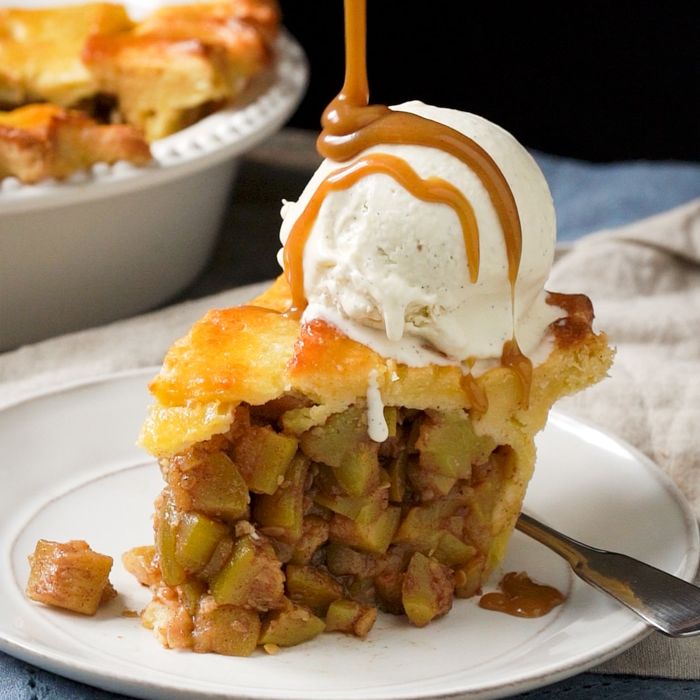 Apple pie is a super comforting dessert, and this one by is gluten-free and keto friendly. The piecrust is super flaky and the zucchini filling adds nutrients and fibre.
Related article: Easy 4 Expert Tips For Starting a Paleo Weight Loss Meal Plan
5. Keto Mashed Cauliflower
Swap cauliflower for potatoes, and you'll still get the same texture and flavor you're craving. This recipe is a great companion for dinner, and you can dress it up with whatever you like—bacon, spices, herbs, and more.
6. Keto Pecan Pie Clusters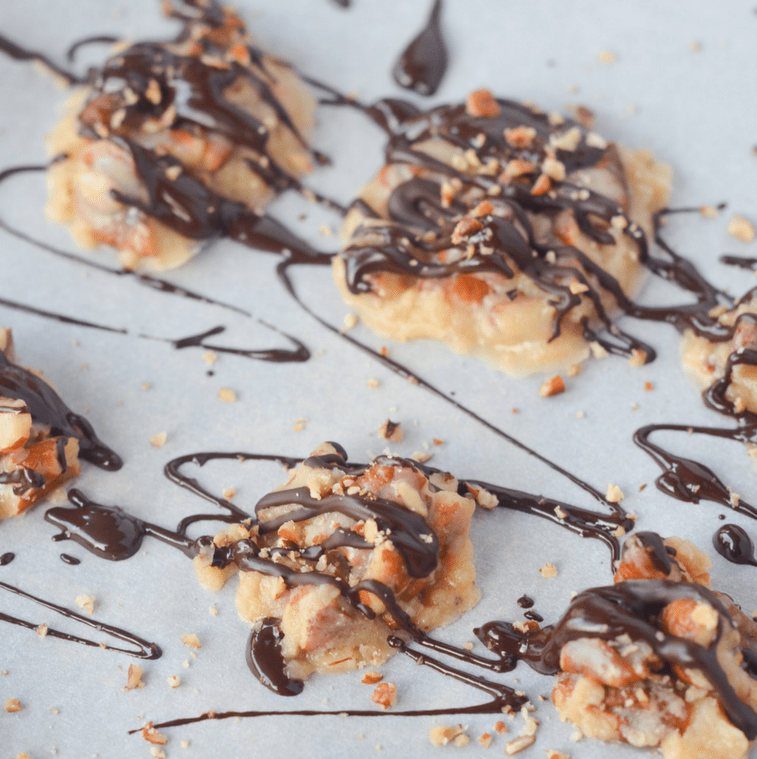 These mini pecan pie clusters from give you the dessert you want but in a small fun-size version to keep carbs, calories. Use dark and sugar-free chocolate to make the total sugar zero. Each cluster is just 140 calories.
Related article: 10 The Most Alkaline Foods That Help Balance Body pH
7. Sugar-Free Pecan Pie
Pecan pie has that amazing chewy texture and deliciously nutty flavor. This keto sugar-free pie is made with almond flour pie crust, keto friendly sweeteners, and some vanilla or maple extract to round it all out.
8. Keto Sausage Stuffing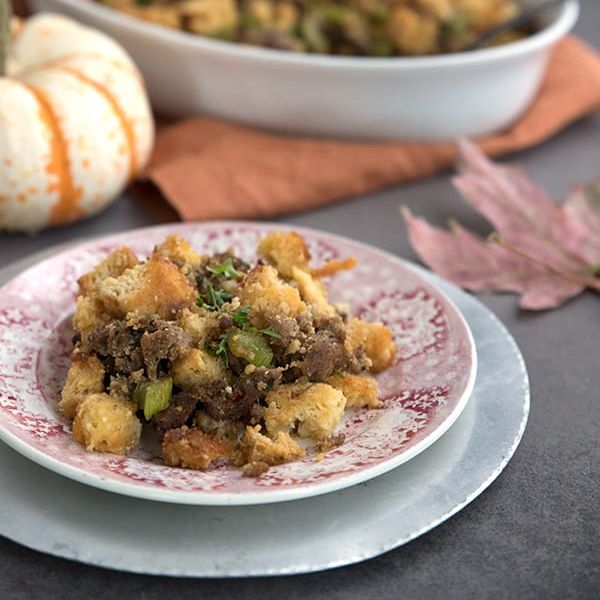 Stuffing it a total superstar at the table, but it's definitely not on the keto diet. Hello—bread pudding—which means carbs, carbs, and more carbs. Yet this stuffing from is made with keto bread, which tastes just like the real thing. Add a kick with spicy sausage and enjoy for just 2.8 grams of net carbs a serving.
Related article: 10 Tasty Keto-Friendly Vegetables That Are Incredibly Low-Carb
9. Keto Cornbread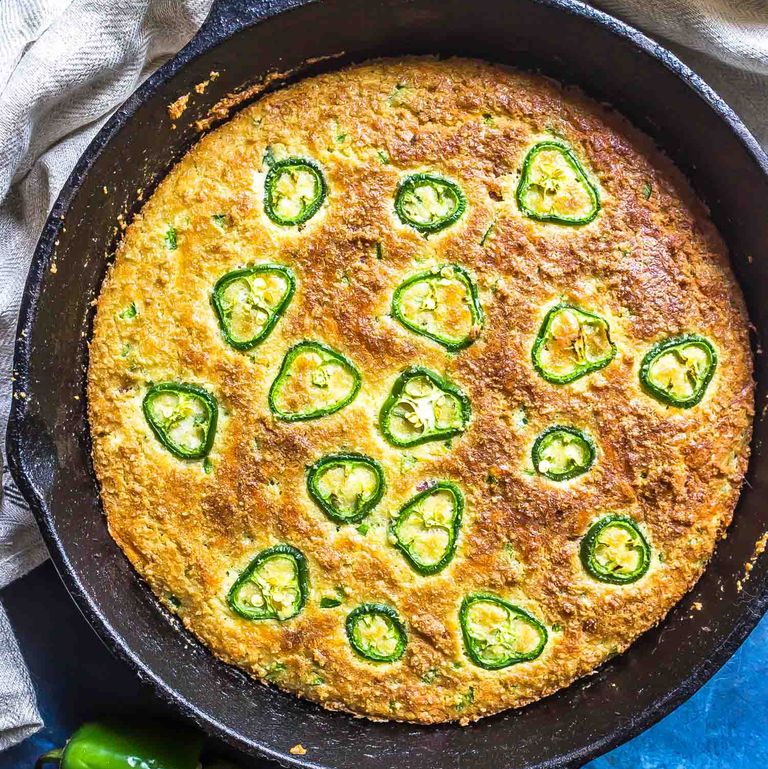 Cornbread is comfort food in a nutshell and it goes great as a base for a stuffing or for a side with meat and veggies. This has a kick from jalapeno pepper, too.
10. Keto Pumpkin Pie
A classic, this pumpkin pie from is creamy in the centre but flaky on the outside, making it the perfect dessert. It even has a bit of protein—12.1 grams—so you won't feel like grabbing a second slice.
Related article: 13 Fruits to Eat for Weight Loss
11. Keto Scalloped Turnips
A great side dish from, these scalloped turnips are rich and comforting thanks to a delicious cream sauce and butter. They'll taste just as decadent as potatoes but without all the carbs, clocking in at a mere 4 grams of net carbs a serving.
12. Lemon Garlic Salmon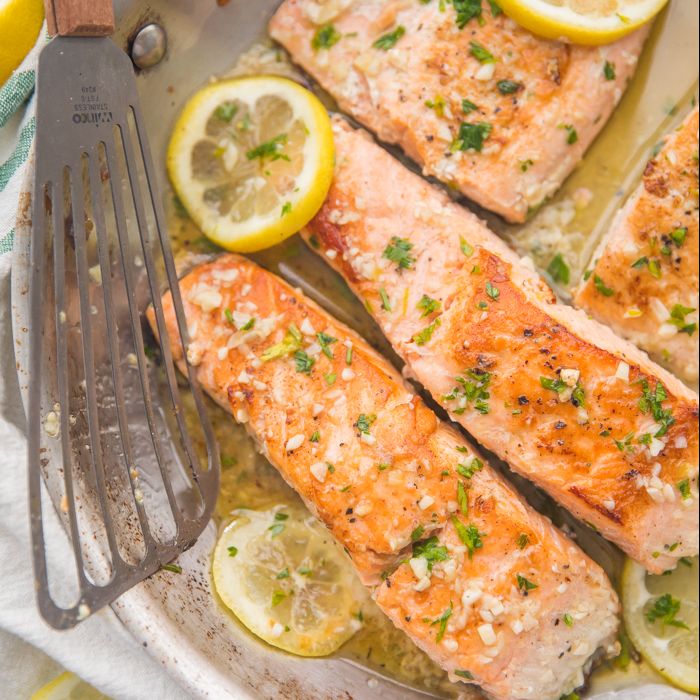 Not everyone eats meat, so a turkey won't cut it for vegans and pescetarians. Fortunately, this lemon garlic salmon from  is an excellent option for those looking to have more fish in the diet. It's ready in 25 minutes, too, which is super fast!
Related article: Compliment Your Routine With This 5 Move Warm-Up and Cool Down Workout
13. Mini Pumpkin Cheesecake Tarts
These mini pumpkin cheesecake tarts from are perfect for keeping portions in check, and you can use them as a fun dessert when hosting. There's a nice medley of vanilla, allspice, cinnamon, and ginger to bring out favourite spices.
14. Low-Carb Raspberry Baked Brie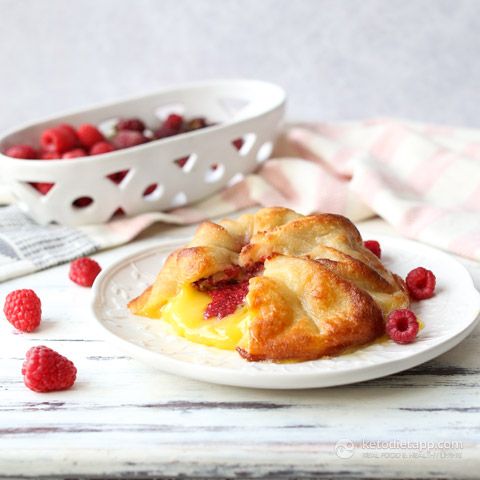 This raspberry baked brie from  is the perfect appetiser, and it is low in carbs, with just 3.7 net grams a serving. You get the creaminess of the brie along with good fats from the walnuts and chia seeds to fill you up.
Related article: Stretch and Strengthen Your Hips With These Hip-Opening Yoga Poses
15. Low-Carb Spiced Orange Cranberry Sauce
Cranberry sauce is typically like all sugar—yes there are antioxidants from the berries, but the sugar and carb count in a cranberry sauce is way too high for a keto lifestyle. This one still has the acidity from oranges, the kick from cloves and cinnamon, and the sweetness from the berries to satisfy the craving without wrecking your diet.
16. Roasted Brussels Sprouts Salad with Mustard Basil Vinaigrette
You may not think of "salad" when you consider dinner, but it's a good way to get in greens. This Brussels sprouts salad from is perfect, as it has crunch from almonds and a spicy kick from the Dijon mustard, and it's still low-carb.
Related article: Holiday Body-weight Workout With These 10 Sizzling Exercises
17. Perfect Devilled Eggs with Bacon
These devilled eggs from are great for easy passed apps as they are a total finger-food snack and are low in carbs and high in fat. In fact, there are zero carbs per egg!
18. Keto pumpkin Seed Bread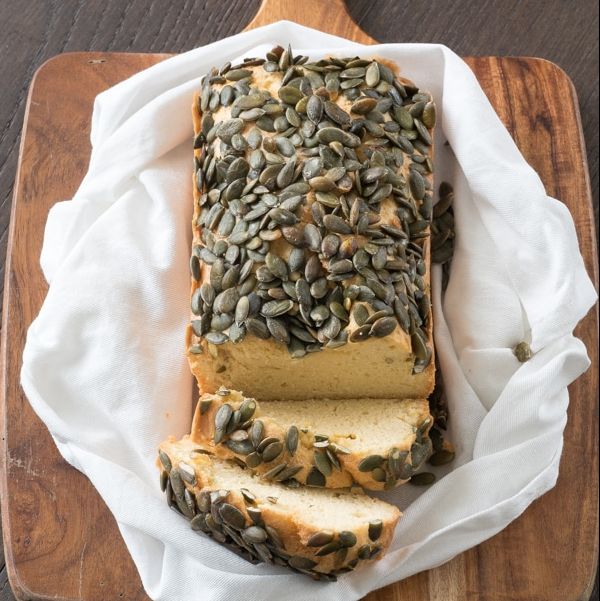 Instead of dinner rolls, enjoy a slice of this keto-approved pumpkin bread. Each slice has 257 calories, but it's also gluten-free and packed with healthy fats from the pumpkin seeds. And there are only 3 net grams of carbs a slice.
Related article: 5 Quick And Easy HIIT Workouts For Training And Toning The Whole Body
19. Pumpkin Cheddar Soup
A warm bowl of pumpkin cheddar soup is the perfect low carb, keto soup for dinner, and this creamy soup can be easily made in the slow cooker or on a stove top. Some chorizo adds flavour and crunch.
20. Stuffed Pork Tenderloin and Roasted Radish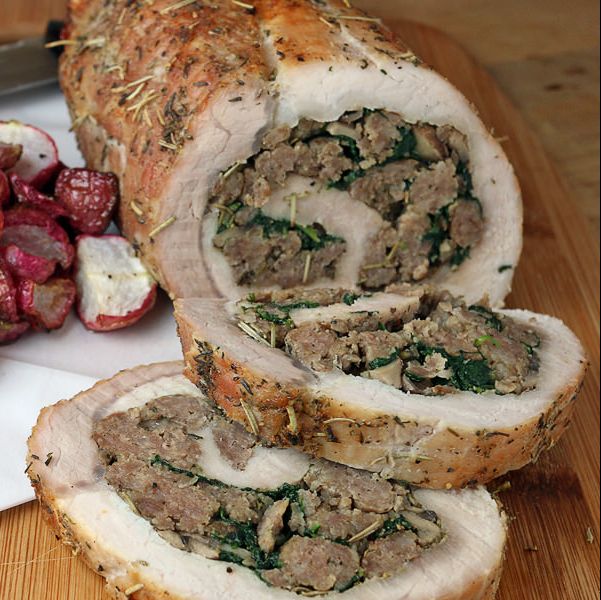 Have another option ready with this pork recipe from that's low-carb and high in fat for the keto diet. And there's no shortage of flavour thanks to the yummy filling that reminds you of bread stuffing. Plus, it's done in under two hours!
Related article: How To Feel Full And Lose Fat With The Hunger Scale Tips
21. Sweet 'N Tangy Cranberry Relish
Who can eat turkey without cranberry relish? Unfortunately, cranberries have a ton of sugar and carbs, so those on the keto diet can't lather some on. Yet, this has everything you need: the sweet flavour, tang, and only three grams of net carbs.
22. Roasted Turkey Leg
This roasted turkey leg keeps portion control in mind (no food coma as expected) and it works well with any sides, like broccoli or roasted Brussels sprouts.
Related article: 7 Abs Exercises You're Doing Wrong And How To Fix Them For A Sizzling Tummy
23. Easy Garlic Butter Herb Roasted Turkey
Butter and garlic lathered on roasted turkey? Yum. And it's keto friendly, so you can't get any better. This has all the flavours you're looking for with some fat from the butter without all the carbs that could come from other types of sauces or gravy.
24. Low Carb Creamed Spinach with Cream Cheese
Thick creamy spinach with cream cheese is rich and decadent tasting but free of those pesky carbs and sugar in this keto-approved makeover. So, grab a spoonful and enjoy. Plus, it takes just 15 minutes to whip up.
Related article: Weights vs Cardio: Which Burns More Fat? Your Guide to the Perfect Body
25. Low Carb Green Bean Casserole
This is a dish people look forward to all year long—but on keto, this casserole is off limits. Luckily, this packs in all the flavour and nutrition of green beans with a keto-friendly casserole base. There are just 7 grams of net carbs a serving!